Congratulations to María Jesus Vicent!
Las 75 mujeres emprendedoras más prometedoras del 2017

Muchas felicidades a todas! Y muy especialmente a nuestra Dra. María Jesús Vicent
Congratulations Alex and Irene!
Congratulations to Alex and Irene for receiving a Grant from the Grupo Especializado de Nanociencia y Materialies Moleculares (GE NANOMATMOL) to be able to attend the XXXVI Reunión bienal de la Real Sociedad Española de Química (RSEQ) in Sitges (25‐29 June 2017)
New Research Article Featured in Macromolecular Bioscience
See our review featured on the back cover of a Special Issue of Macromolecular Bioscience Dedicated to Kazunori Kataoka.

Día Internacional de la Mujer y la Niña en la Ciencia
Nos unimos a la celebración del Día Internacional de la Mujer y la Niña en la Ciencia proclamado por la UNESCO. Felicidades a todas las científicas por su trabajo. https://11defebrero.org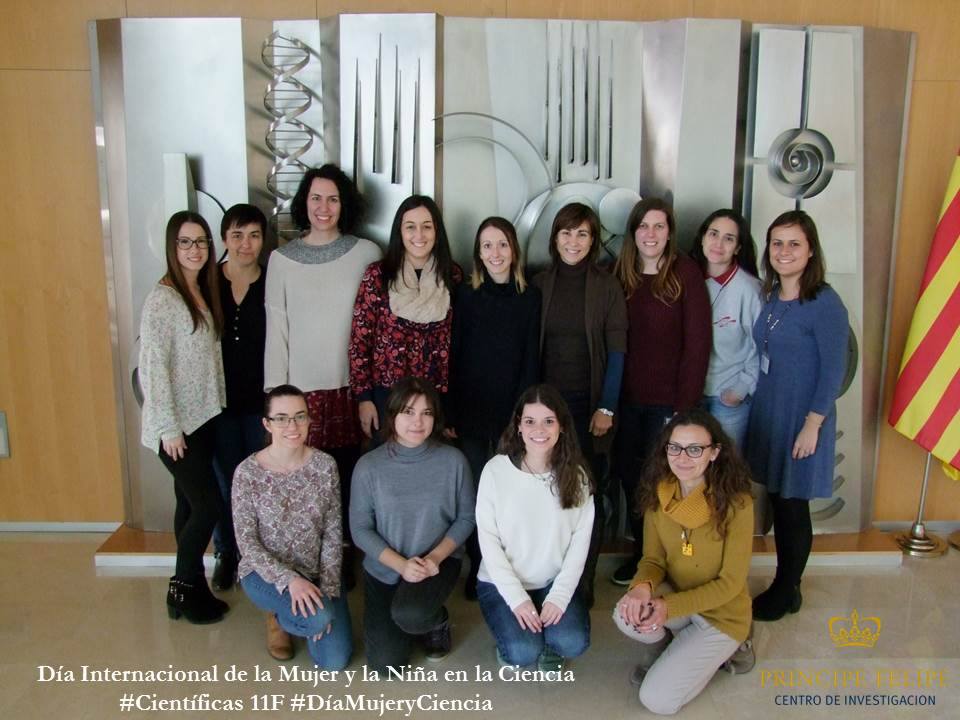 Congratulations Fernanda!

Fernanda Rodríguez (far right) from the Polymer Therapeutics lab at the CIPF has received a grant of three years from the Asociación Española contra el Cáncer de Valencia (AECC Valencia) for her Project the "Design of novel targeted Polymer Therapeutics as combination therapy for the treatment of Brain Metastasis'. This project concerns the construction of a new therapy based on polymer therapeutics (nanomedicine) for the treatment of brain metastasis from triple negative breast cancers. She received her award from the President of the AECC Valencia at the Gala Presentation "Run Cancer-AECC Valencia 2017". Congratulations! Read more about it here!